What is LIFT?
LIFT is the transformative event for business owners who are looking for a bigger vision for their company.
It's where you'll move from creating products and services, to creating the future of your online business.
LIFT will take you through a 3-day journey, where you'll learn what it takes to expand your business to match your vision for a wide reaching impact.
WHAT MAKES LIFT DIFFERENT?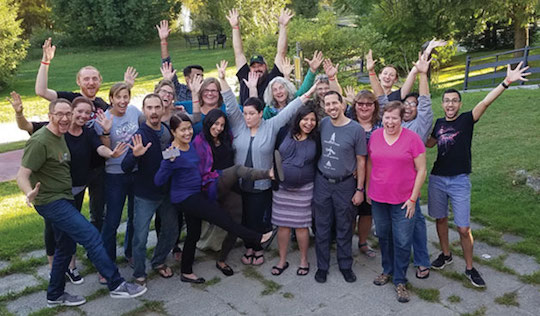 LIFT is unlike any "conference" or "seminar" you've been to, or heard of. It's the premiere gathering of some of the sharpest minds and biggest hearts in the online business world, all with one goal in mind: growing their business to the next level.
It's a gathering of those who realize that building an online business is hard work, but they're willing to roll up their sleeves and do the work that's necessary.
This will be 3 days of immersive learning with other online entrepreneurs - where you'll discover extra skills and strategies that will empower you to level up.
You'll work closely with Danny Iny and the entire Mirasee coaching team, some of the most experienced online business coaches on the planet. This is where you'll work on shaping the future direction of your online business, so it can deliver the life of freedom, impact, and wealth you've always dreamed of.
Connect with other online business owners like you. Grow with them in community. And accelerate your long term growth and results.
Who should attend LIFT?
LIFT is for anyone who's on the path to building an online business with an eye to future, long-term, sustainable success. It's the perfect event for digital product creators, service providers and other online business owners who are looking for a way to accelerate the progress they've already seen.
LIFT is for entrepreneurs committed to meaningful service, who want to grow their income through impact, and are looking for a bigger vision of success for their business.
If you're wondering how to take your online business to the next level, then you'll fit right in.
Join us, and come away inspired by everything that will soon be within your grasp.